Let's be honest, choosing a hotel for MWC Barcelona can be tricky but here at EAS we've created the perfect checklist for you to pick the right hotel that has all of your needs.
We used this same checklist for finding our own hotel partnerships for MWC Barcelona. We've been partnering with Seventy Barcelona, Sonder Paseo de Gracia, The Corner, 1898 Hotel, and OHLA Hotels for the past few years and each one has the best benefits and perks for each client's specific needs.
We know that there are many types of travelers for MWC Barcelona. There's the solo traveler, the small group (for those of you traveling in a group of less than 5), the large group (for groups more than 5) and the family affair (for those traveling with their family members). It's smart to know what kind of traveler you are before using the checklist.
TIP: Know what kind of traveler you are? Reach out to us at EAS to see what special discounts and upgrades we have for you! Every traveler is special to us.
MWC Barcelona Hotel Checklist #1: Location, location, location
Barcelona is a small, but large city made up of different districts, and barrios (neighborhoods). There's the district of the city center which includes the barrios: Raval, El Born, and Gothic. These barrios are great, but crowded with small streets making some areas inaccessible for taxis.
We could go on and on about the different districts of Barcelona, (we love this city) so we suggest you take a more in depth look at this article here:
Barcelona Area Guide: Neighbourhoods (Barrios)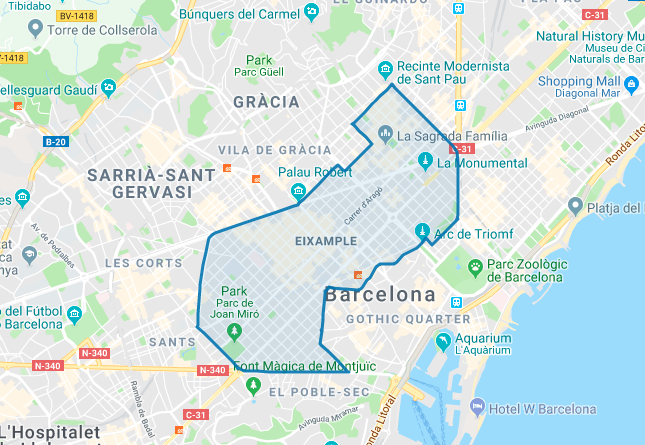 The EAS recommendation is Eixample. Why? Location, location, location. Right smack dab in the middle of Barcelona is the sweet spot and exactly where you want to be. Our partner hotels are centrally located with easy access to public transportation, taxi stands, and our very own EAS door to door transportation service.

See why Conde Nast said: The Seventy's location is a selling point alone
MWC Barcelona Hotel Checklist #2: Service
Everyone knows when traveling things can happen. Unforeseen life events, small mistakes or even an overlooked date can occur. With so many events and information buzzing around MWC Barcelona, we know the occasional slip-up can cause some damage.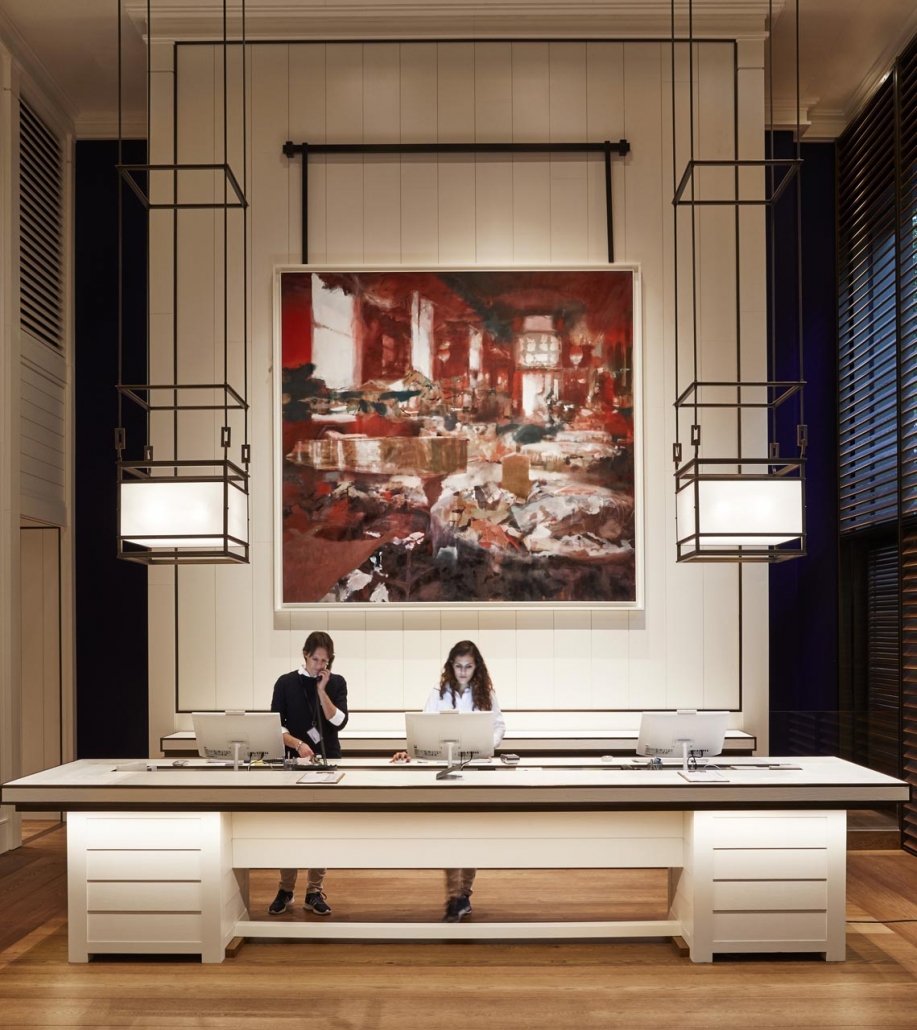 That's why a hotel with great service can alleviate some of the pains and setbacks. We chose to partner with hotels that not only can help you solve problems and provide supreme service, they can also help navigate you if you don't speak Spanish or Catalan. They speak your language and are available 24hrs a day. Even with our more self-guided hotel like Sonder Paseo de Gracia well suited for solo travelers, we've made sure that help is available around the clock for all your MWC Barcelona needs.
MWC Barcelona Hotel Checklist #3: Breakfast, food and drinks
There are long days ahead for MWC Barcelona so a hotel with a good and hearty breakfast can have you full until lunch. We believe in quality food and drinks.
Hotels with quality, restaurants and bars service can offer you an alternative when you don't have the time to go to restaurants. With all of the networking at MWC, Barcelona, sometimes time is not a luxury. So, a hotel with great food and drinks is important on our checklist. At our partner hotel, Seventy Barcelona, they also have a rooftop, which brings not only great food, drinks, and service, it also leaves us with an irresistible view.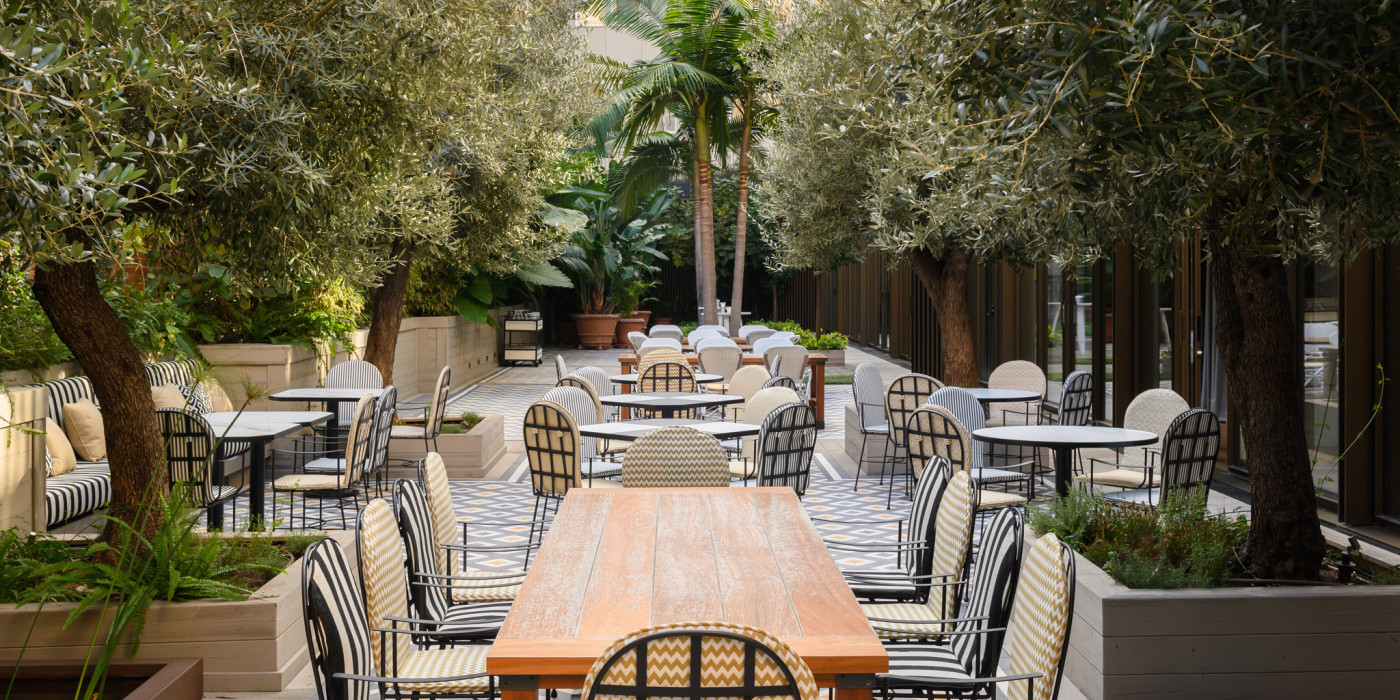 Did you know: VIP Lounge of EAS
We offer for our Vip Subscribers the VIP service, whether you are looking for a meeting room, restaurant, unique venue, villa, or even a luxury yacht. we offer the most premium event venues, accommodation, corporate services. Our team organizes annual site inspections to maintain the quality and standards our discerning customers expect.
Best off all? The Vip Lounge is free, no hidden fees!
MWC Barcelona Hotel Checklist #4: Beautiful Atmosphere
No one ever really talks about the psychology behind hotels, but that's what makes us different at EAS. We believe you should always care about the hotel atmosphere.
What do we mean when we say atmosphere? We mean the building and structure, the safety, and the overall general interior vibe. A hotel with a beautiful building and structure means that you'll always have hot water for your shower, it means that the air conditioning will be ready to use and it also means that you can walk around and enjoy where you're staying. It's important to us that our clients feel safe. Safety is one of the top basic human needs. Fulling this really can help you be put at ease.
We partner with hotels whose interior makes you feel right at home from the moment you step in. We choose hotels that make you want to have a coffee there instead of going elsewhere. We know that not many people have :atmosphere on their hotel checklist, but trust us, atmosphere is essential!
Click here to read a lovely review of our partner hotel: Seventy Barcelona
MWC Barcelona Hotel Checklist #5: Amenities fit for a King and Queen
Have you ever stayed in a hotel where the amenities were just so good, you had to find a reason to somehow bring the hotel back with you?
That's a hotel with great amenities! A great hotel will have many amenities for you to choose from. From a great bed with pillows selection, to those luxury bathroom travel size goodies, and even a spa and a gym. Having a hotel with gray amenities, not only eases your mind, it actually just eases your soul. Nothing beats a good night's rest before a full day at MWC Barcelona. We partner with hotels that offer you the opportunity to travel abroad and not miss a gym workout!
The bottom line is, when you feel good, life is good.
We take care of our clients, and want your experience to be as memorable as possible. So go ahead and take those travel sized goodies. Take photos of the best bad you've ever slept on. And enjoy a deep tissue massage at the spa.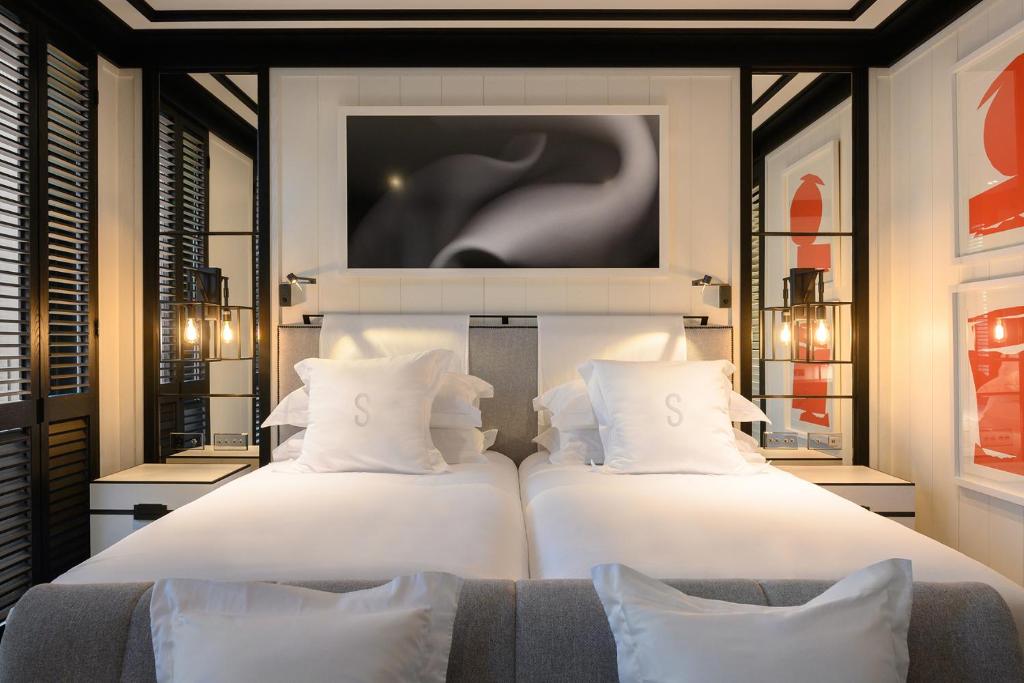 At EAS, we use this checklist when scouting for hotels for our clients. We only want the best, and believe you deserve it. Our standards are high and we take great pride in that. Our favorite parts, is when we don't have to say much and we let our clients speaks for us in our reviews.
Save and share this MWC Barcelona Hotel checklist and use it for your trip to MWC Barcelona. Or, use it for your personal travels too. No matter what type of traveler you are, we're sure you'll find it useful.
Book a call with us today to learn more about how we can take care of all of your needs so let's go to the web for you!